OUR THOUGHT
Committed to sales by optimizing marketing through all data using e-commerce and marketing digital transformation
ALL DATA PARTNER
ALL DATA
PARTNER
STRENGTH 01
Integrated analysis and optimization of all data, from branding to customer acquisition and development
We centrally manage offline, influencer, and online marketing data that has not been visualized until now and perform overall optimization with the goal of ultimately increasing sales through establishment of an analytical environment. As a partner of our clients' CMO and CDO, we aim to improve the efficiency of new customer acquisition and LTV.
READ MORE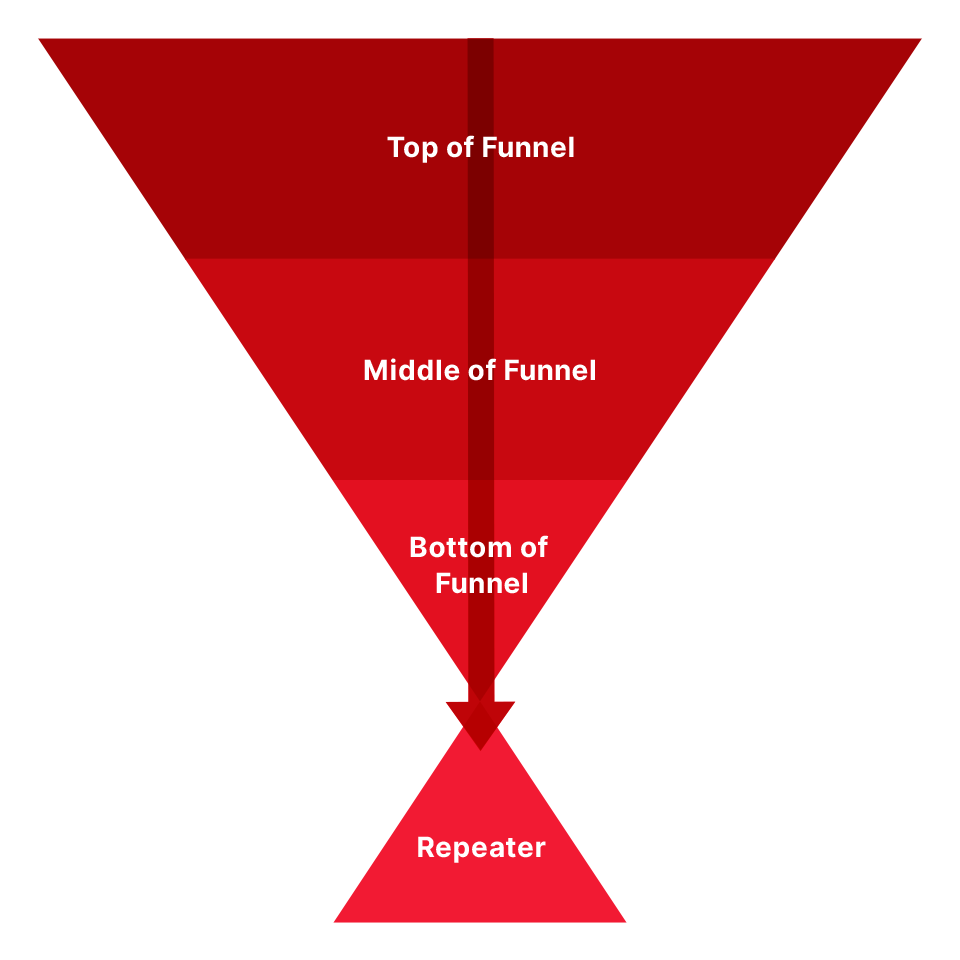 DATA ANALYSIS
DATA
ANALYSIS
STRENGTH 02
Using our unique data on concerns to propose and implement highly reproducible measures
In the healthcare, beauty, and food industries, concerns such as wanting to remove pigmentation, wanting to remove wrinkles, or having high blood pressure often motivate consumers to make purchases. We focused on that and established our unique data on concerns through our marketing support to over 800 companies. We have achieved highly reproducible implementation of measures based on our analysis system utilizing AI.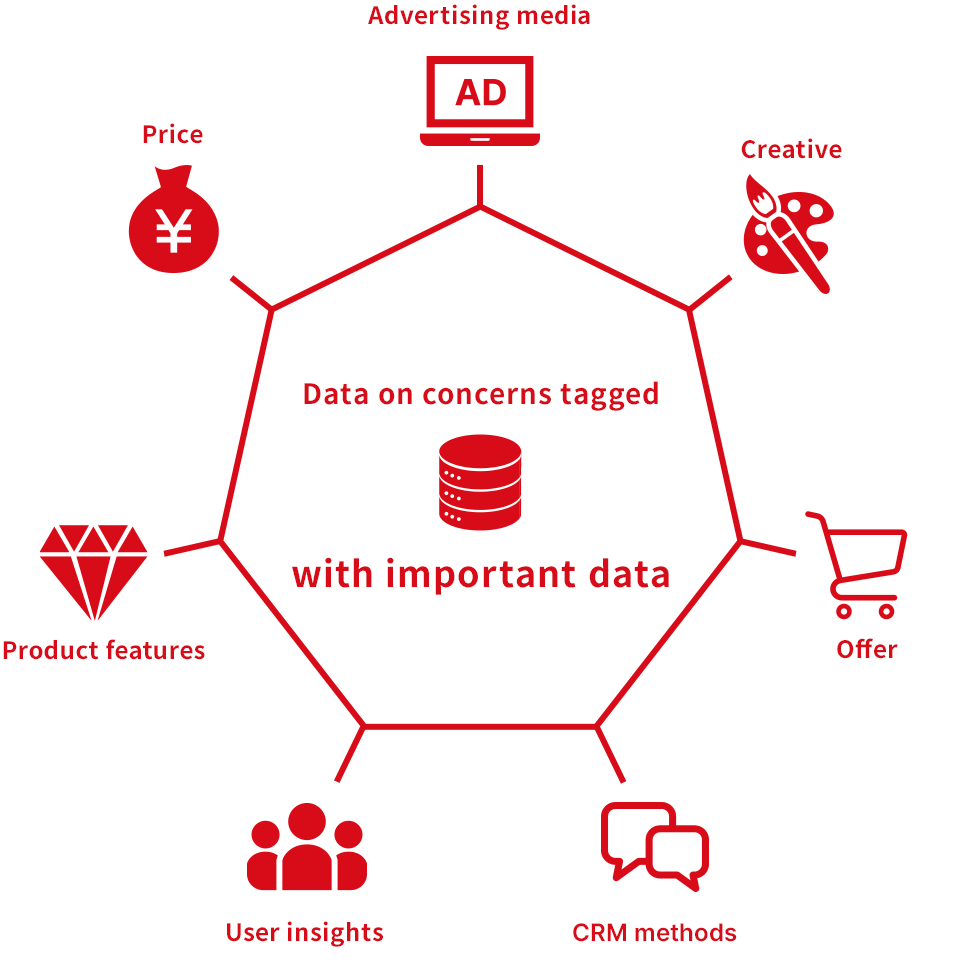 TOTAL SUPPORT
TOTAL
SUPPORT
STRENGTH 03
With e-commerce and marketing digital transformation, we work side by side with you from the business planning stage and provide full support
We have our own integrated and specialized solutions including digital transformation of e-commerce and D2C businesses support, acquisition of new customers, development of existing customers, infrastructure establishment support, overseas expansion support, and funding assistance. We work side by side with our clients from the business planning stage by creating a 3-year business simulation based on our accumulated data of more than 800 companies and data on concerns.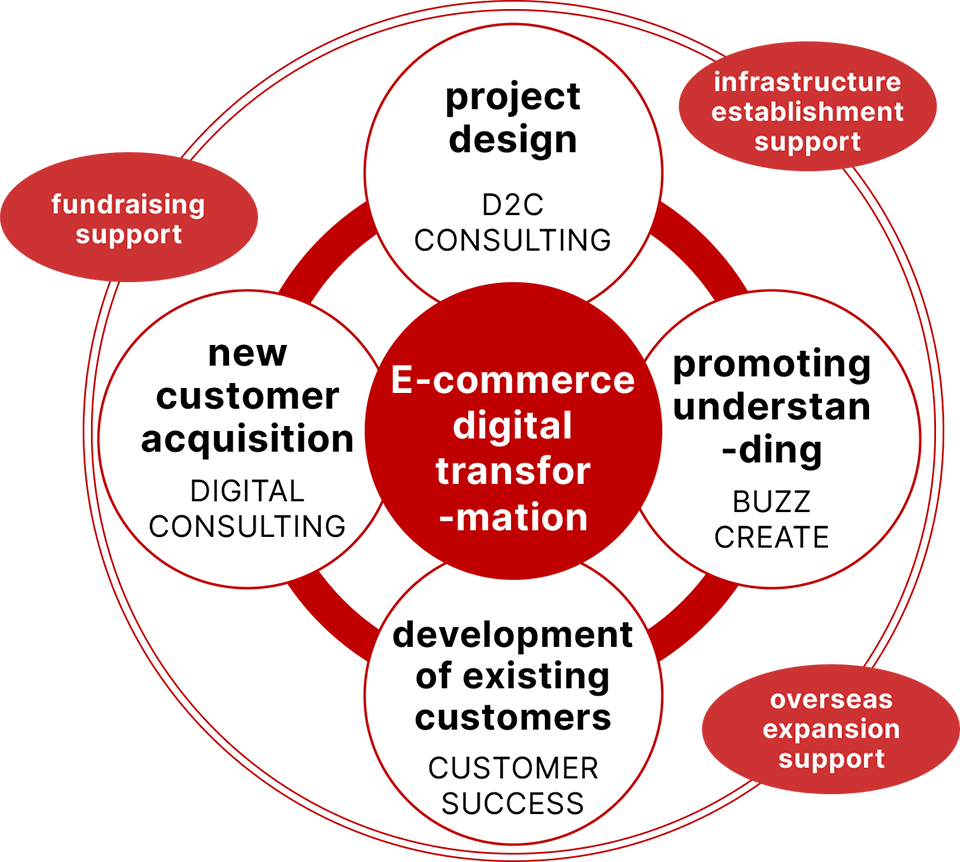 HIGH SPEED PDCA
HIGH SPEED
PDCA
STRENGTH 04
High-speed PDCA system with more than 2 million cycles per month, overwhelmingly creative-oriented
We have achieved semi-automation of excellent target-setting with our own system based on past cases by managing operational data by media. While primarily optimizing budgets by media and promotion using AI, we can automatically present excellent assets with a combination of media x category x target x creative x operation. We cover the creative network that enables PDCA with more than 2 million cycles per month and a governance structure capable of checking compliance with the Act Against Unjustifiable Premiums and Misleading Representations, the Pharmaceutical and Medical Devices Act, and other laws and regulations.